View the blueprints for the upcoming center
Maputo Mensah has dedicated his life to keeping traditional Ghanaian music and dance alive and to sharing it with others. His early years were spent studying, performing, and teaching in Ghana, and since 1999 he has lived in the U.S., teaching and performing in the States and internationally.
When Maputo was a child, in a family of highly skilled musicians, there were many cultural centers in Ghana where young people could study the traditional arts under master teachers. Maputo himself studied for 14 years at the Academy of African Music and Arts in Kokrobite, with the renowned Mustapha Tettey Addy, one of Ghana's leading traditional artists in music and dance. The AAMA attracted artists, musicians, and teachers from elsewhere in Africa and around the world, and in its day was responsible for nurturing new generations of artists at the highest levels.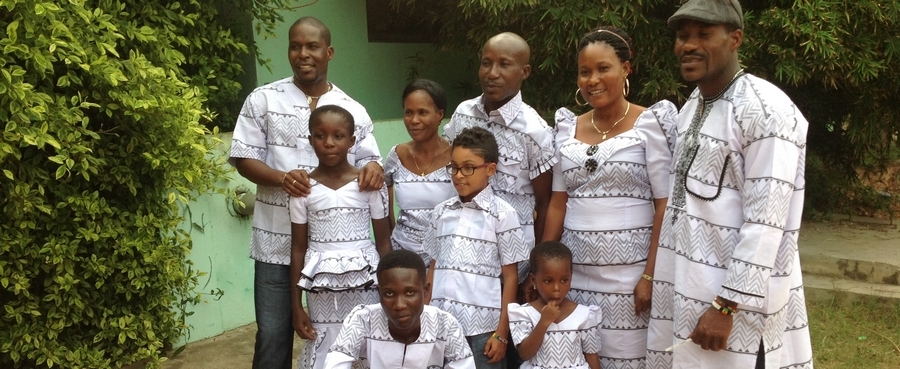 Today, however, funding for the traditional arts in Ghana has dwindled, and the AAMA and many institutions like it have disappeared. Maputo is devoted to building a new cultural center in the beautiful coastal village of Kokrobite, on land he already owns. He, his brother Mawuenyega, and other members of the exceptionally talented Mensah family will provide instruction, along with guest artists such as Mustapha Tettey Addy. This center will be a venue for teaching and preserving Ghana's traditional arts, and give local young people a place to learn and practice those arts. It will also attract artists and students to this center from the rest of the world, and it will enhance the economy of the entire Kokrobite area.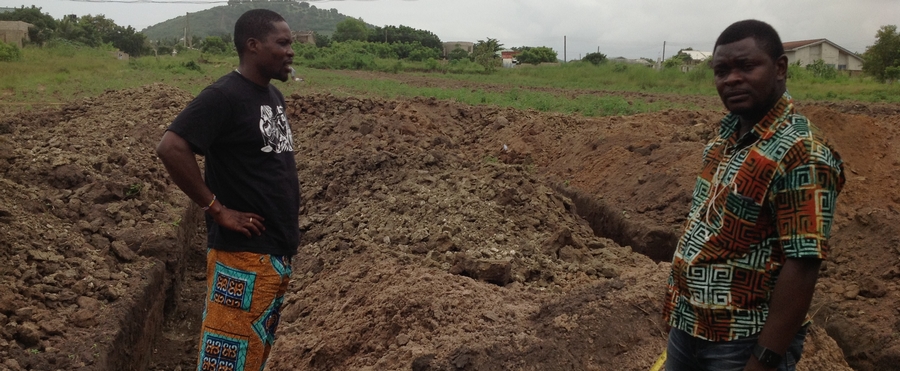 The new Akpe Cultural Center has already broken ground; this past summer an architect drew up plans and the process of building the foundations have begun.
The project will proceed in stages as funds are available. The current urgent need is $10,000 for the concrete and labor to pour foundations. Please help if you can, and check back often to see progress toward this goal and follow the cultural center from dream to reality!